---
Overnite Courier Tracking
20 Jan 2018 - Tracking a Overnite parcel is always a pain. It requires on to walk through significant pages before the required information is provided.
At TrackCourier.io we understand the pain and have experienced it first hand. Therefore, we have launched a dedicated Overnite shipment tracker to simplify the tracking.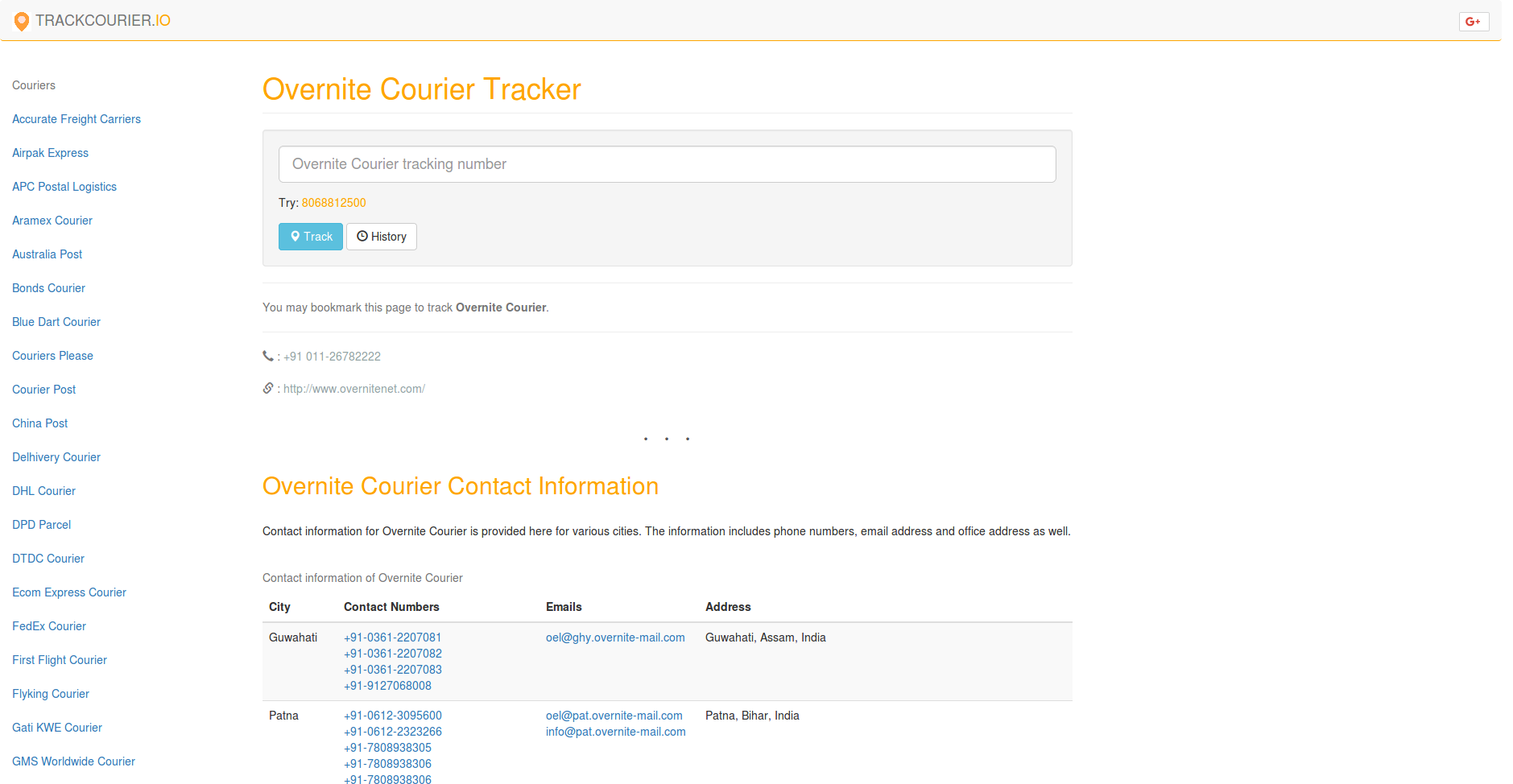 Through a simple and intuitive user interface, TrackCourier.io can automatically track overnite shipments and present real time location.
---
How it Works
To track an Overnite shipment, one should enter the tracking number in the space provided and press submit button. The proprietory TrackCourier.io algorithm handles the rest and presents user with the up to date information about the shipment.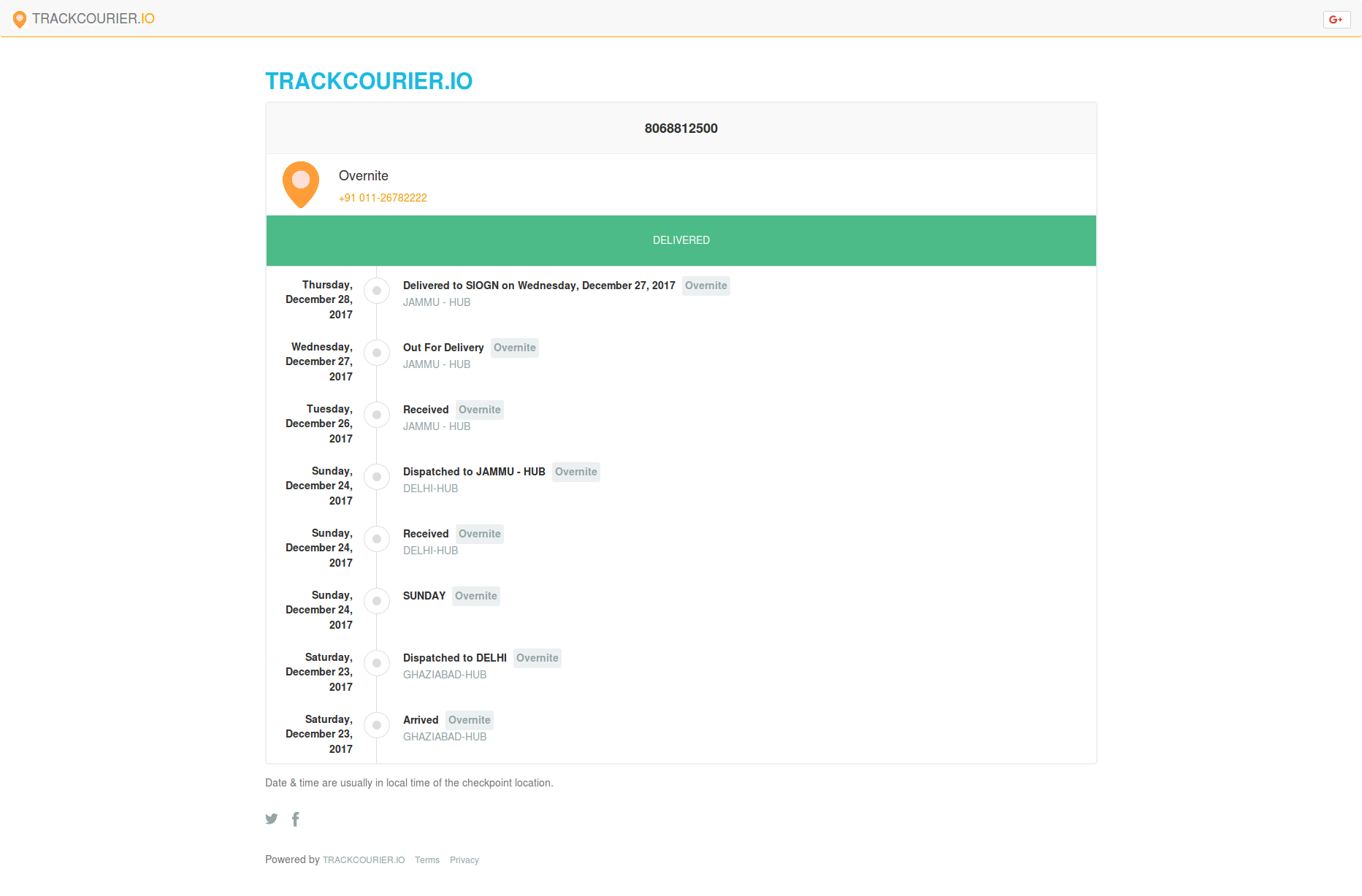 For subsequent tracking, the page can be bookmarked. The page can even be shared over whatsapp or email. Moreover, the shipment is also accessible through the history page.